Gospel Music Hall of Fame legends
The Blind Boys of Alabama have the rare distinction of being recognized around the world as both living legends and modern-day innovators. They are not just gospel singers borrowing from old traditions, as they helped to define those traditions in the 20th century and almost single-handedly created a new gospel sound for the 21st century. Since the original members first sang together as kids at the Alabama Institute for the Negro Blind in the late 1930s (including Jimmy Carter, who leads the group today), the band has persevered through seven decades. The African-American singers—who started out touring during a time of whites-only bathrooms, restaurants and hotels—went on to win five Grammy Awards, a Lifetime Achievement Grammy, have been inducted into the Gospel Music Hall of Fame and performed at the White House for three different presidents.
Beverage Service
available at Concessions.
Click to learn more.
"Part living history, part concert, all uplifting experience…the best moments come when the group joins forces for stirring harmonies." –The Washington Post
---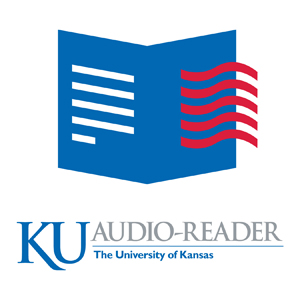 Audio description (AD) is available for this performance. AD provides access to the visual elements of a performance, like action, costumes, sets and gestures. Pick up a headset from the patron services desk at the Lied Center to access this service. For more information, visit reader.ku.edu/audio-description.
Join us for a pre-performance talk with Audio Reader
"How the Visually Impaired Experience Live Performing Arts"
Lied Center,  6:45 pm
Jen Nigro and volunteers will help describe, through demonstrations, how audio reader helps the visually impaired hear what they are not seeing.

Event Sponsor

---
Artist Links
Program
---
This project is supported in part by an award from the National Endowment for the Arts. To find out more about how NEA grants impact individuals and communities, visit www.arts.gov.