Creator and host of the public radio program This American Life
Ira Glass is the host and creator of the public radio program This American Life. The show is heard each week by over 2.2 million listeners on more than 500 public radio stations, with another 2.2 million podcast downloads. For years, the podcast of This American Life was the most popular one on iTunes, until the show started its first spin-off program Serial, which quickly became the most popular podcast ever created.
Glass began his career as an intern at National Public Radio's (NPR) network headquarters in Washington, DC in 1978. Over the years, he worked on nearly every NPR network news program and held virtually every production job at its headquarters. He has been a tape cutter, newscast writer, desk assistant, editor, reporter and producer. Glass has also filled in as host of Talk of the Nation and Weekend All Things Considered.
Beverage Service
available at Concessions.
Click to learn more.
"Mr. Glass is a journalist but also a storyteller who filters his interviews and impressions through a distinctive literary imagination, an eccentric intelligence, and a sympathetic heart…"The New York Times
---
Additional event: Conversation with J. Schafer
Friday, NOV 4, 2:30 pm | Lied Center Pavilion
Join the Osher Lifelong Learning Institute for a pre-performance conversation with J. Schafer, News Director for Kansas Public Radio, will profile Ira Glass, his career, and what we might expect to hear during his appearance.
Event Sponsor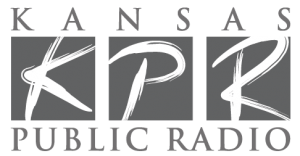 ---
Artist Links