Out of Bounds has two performance components anchored by the topic of cyber bullying. There will be an evening performance created specifically for parents, teachers and grandparents, and youth outreach performances for middle school audiences.
The public performance highlights Allison, a single mother who spends a whole school year trying to fight her daughter's bullies while being haunted by memories of her own experiences growing up. This performance weaves together video, comic books and interviews to tell the stories of kids stuck on the outside and the adults who feel powerless to help them. This theatrical program is produced by Working Group Theatre.

In order to reserve tickets for the public performance,
please contact the Lied Center Ticket Office at 785-864-2787.
Student Resources
Educator Resources
Helping Educators use Art to Reduce Bullying
Out of Bounds was made possible with funding by the New England Foundation for the Arts' National Theater Project, with lead funding from The Andrew W. Mellon Foundation.
This performance was supported in part by the Kansas Creative Arts Industries Commission, which receives support from the National Endowment for the Arts, a federal agency.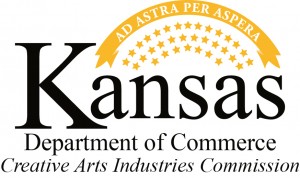 ---