You've never heard violin like this before
Due to popular demand, the Lied Center is bringing back a favorite. "Black Violin was absolutely amazing last night!!! They filled up the Lied auditorium and captivated the audience with their talent and charm. A truly inspiring group of young men breaking stereotypes and proving that one can do anything once they put their minds to it," said a Lied Center patron after their 2015 performance.
Black Violin blends classical, hip-hop, rock, R&B and bluegrass music. Live, they are accompanied by their incredible band, featuring ace turntable whiz DJ SPS and a drummer. Named one of the hottest bands at South by Southwest in 2013, Black Violin was invited to perform at Bonnaroo and returned to SXSW to standing-room-only crowds.
Lawrence High and Free State High School string students will join Black Violin to perform two pieces at the end of the concert. See the student list.
"Sometimes they play with the intense seriousness of orchestral soloists; at others they fiddle as if at a hoedown; at still others they strum the violin and viola like guitars." –The New York Times
Event Sponsor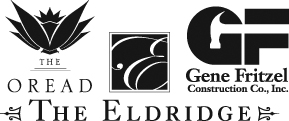 ---
Artist Links
---
This project is supported in part by an award from the National Endowment for the Arts. To find out more about how NEA grants impact individuals and communities, visit www.arts.gov.