Classical violin meets hip-hop, funk, R&B, pop and rock
To most people, classical, hip-hop, funk and R&B are musical genres. But to revolutionary music group Black Violin, they're ingredients for a sound like no other. Comprising classically trained violist and violinist Wil B. and Kev Marcus, Black Violin combines their classical training and hip-hop influences to create a distinctive multi-genre sound that is often described as "classical boom." The group has shared stages with top artists, including Kanye West, Aerosmith and Tom Petty, and they have creatively collaborated with the likes of Wu-Tang Clan, Wyclef Jean and Alicia Keys. With their high-energy performances and inspiring dedication to educational outreach, the Lied Center is thrilled to bring back this crowd favorite and IMPACT Award recipient.
"Black Violin upends cultural and musical stereotypes…an unexpected blend of classically trained musicianship and hip-hop beats and inventiveness." – The Miami Herald
Event Sponsor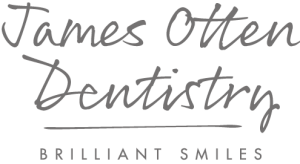 Artist Links
---
Lawrence High and Free State High School students will perform during a portion of the show with the music group.
Student Performers
Lawrence High students

Lisa Yang, Violin I
Anna Marburger, Violin I
Donnavan Dillon, Violin I
Anoosha Redd, Violin II
Felix Guo, Violin II
Emma Parsons, Violin II
Isaac Seybold, Viola
Julia Rossillon, Viola
Rose Hicks, Viola
Joohye Oh, Viola
Ella Williams, Cello
Gabriel Kennedy Orive, Cello
Sophia Ousdahl, Cello
Emmeline Schneider, Bass

Free State students

Alina Matejkowski, Violin I
Micah Steele, Violin I
Chloe Frazier, Violin I
Julia Lin, Violin II
Sofia Lefort, Violin II
Maura Shire, Violin II
Alli Pittman, Viola
Terry Mechem, Viola
Dingding Ye, Viola
Alex Chavez, Cello
Jake Chun, Cello
Morgan Kimuri, Cello
Makayla Atherton, Cello
Elijah Ditto, Bass