The University of Kansas School of Business has been educating students and creating business leaders since 1924.
KU business students gain heavy exposure to real-world issues through the school's experiential learning and international opportunities.
Our world-class faculty produce innovative research that is published in industry-leading journals and featured in national media. Many have won prominent awards for their teaching excellence and devotion to student success.
In May 2016, the school moved into the $70.5 million, 166,500-square-foot Capitol Federal Hall. From state-of-the-art technology to research labs, the building is a hub for collaboration and innovation.
More than anything, the KU School of Business is a place to grow. Our students are the world's next business leaders and hold the future of commerce and public policy. The knowledge they gain at the KU School of Business serve them for a lifetime of success.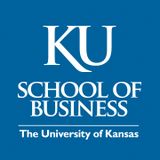 Can't be there in person?
Follow us on LiveStream for updates on other School of events!
---