The "Kings of Brass" present renditions of holiday favorites
In its 47th season, the game-changing Canadian Brass has performed in virtually every major concert hall in the world, been seen by hundreds of millions of people on television, sold 2 million of its approximately 130 albums worldwide, and contributed over 600 new works and arrangements to the brass quintet repertoire. Renowned for genre-bending versatility and joyous performances, the award-winning Brass is almost single-handedly responsible for elevating the art of the brass quintet to what it is today.
Canadian Brass is made up of five extraordinary talents: visionary founder, tuba legend and business specialist Chuck Daellenbach, plus four top brass stars—Caleb Hudson and Christopher Coletti (trumpets), Achilles Liarmakopoulos (trombone), and Jeff Nelsen (horn). Beyond their unparalleled musicality, each player possesses the creativity, good humor and love of performing that is the ensemble's hallmark.
In addition to a non-stop touring and recording schedule, Canadian Brass provides extensive educational outreach under the banners "Effortless Performance" and "Shape Your Musical Destiny," the latter which helps emerging musicians navigate the brave new world of self-production and promotion.
---
Additional event: Pre-performance dinner
Sunday, DEC 9, 5:30 pm | Lied Center
Join us for a pre-performance dinner and Canadian Brass preview by Dr. Paul Stevens, associate dean of the KU School of Music and associate professor, horn.
> Visit KU Osher's website for more information.
---
Event Sponsor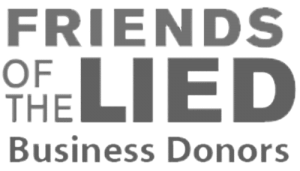 ---
Artist Links