Crossroads Wind Symphony will now perform at noon. Crossroads will be replaced by the Prairie Winds Festival Band at 7:30 pm.
Directed by Paul Popiel and Dan Gailey
Euphonium player Gunnery Sergeant Hiram Diaz joined "The President's Own" United States Marine Band in January 2012. Gunnery Sgt. Diaz began his musical instruction at age 12. After graduating in 2003 from the New World School of the Arts in Miami, he attended the University of Cincinnati-College Conservatory of Music (CCM), where he earned a bachelor's degree in music performance in 2007. His instructors have included Timothy Northcut of CCM; Jay Bertolet, former principal tuba with the Florida Philharmonic Orchestra; and Brian Bowman of the University of North Texas. Prior to joining "The President's Own," Gunnery Sgt. Diaz was a member of the U.S. Army Maneuver Center of Excellence Band (283d Army Band) in Ft. Benning, Georgia. In 2016, he performed Tom Davoren's Ascension as a featured soloist during the national concert tour. Since 2017, he has also served as co-leader of the band's Latin Jazz Ensemble.
Gunnery Sgt. Diaz will perform with KU's Wind Ensemble and Jazz Ensemble I as well as the Crossroads Wind Symphony. The KU Wind Ensemble, conducted by Paul W. Popiel, director of bands at KU, has been described by The New York Times as "one of America's most esteemed concert bands." Under the direction of Dan Gailey, director of Jazz Studies, KU Jazz Ensemble I has received numerous DownBeat Student Music Awards, including Best College Jazz Ensemble in 2015 and 2019. The Crossroads Wind Symphony is a wind band made up of music educators and other community members from Northeast Kansas and Northwest Missouri.
This concert will be a part of the 2022 Prairie Winds Festival.
Event Partner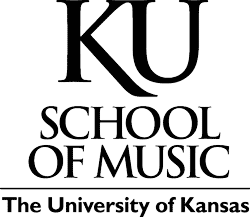 ---
Artist Links
---
Can't be there in person?