Directed by Dan Gailey
In a career that spans two decades, saxophonist Mark Turner has emerged as a towering presence in the jazz community. With a distinctive tone, singular improvisational skills and an innovative, challenging compositional approach, he's earned a far-reaching reputation as one the most original and influential musical forces in jazz. In addition to recording critically acclaimed albums and touring as bandleader, Turner also keeps a busy schedule as a sought-after sideman. His expansive body of work includes a myriad of collaborations with musicians such as Kurt Rosenwinkel, Lee Konitz, James Moody, Dave Holland, Joshua Redman, Tom Harrell, Brad Mehldau, Billy Hart, Reid Anderson, Omer Avital, Dave Binney, Aaron Goldberg, Ethan Iverson, Brian Blade, Chris Cheek, Guillermo Klein, Enrico Rava, Ed Simon and the SF Jazz Collective. As the bandleader of the Mark Turner Quartet, he brings together Jason Palmer (trumpet), Joe Martin (bass) and Jonathan Pinson (drums).
The Mark Turner Quartet will perform with the KU Jazz Ensemble I led by Dan Gailey, director of Jazz Studies. The ensemble has received numerous DownBeat Student Music Awards, including Best College Jazz Ensemble in 2015 and 2019. They have had the distinction of playing at many prestigious jazz festivals and venues, including the Montreux Jazz Festival, Umbria Jazz, Jazz À Vienne Festival, the Kennedy Center and Jazz at Lincoln Center.
Event Partner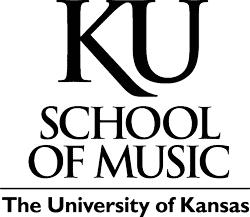 ---
Artist Links