Spoken word as you've never heard it before
"Let's go see a poetry show," is a sentence that's rarely proclaimed, and it's usually responded to with cringes and excuses. The Mayhem Poets are on a mission to change that. Having been dubbed "an amazing ride" by The New York Times, this mind-boggling performance has been described as "The Simpsons meet Malcolm X at a Notorious B.I.G. concert." These theatre-trained, comedically gifted, lyrical virtuosos seamlessly blend raw elements of hip hop, theatre, improv and stand-up comedy to tell gut-wrenching truths that leave audiences forever changed.
The Mayhem Poet's unique approach to spoken word has landed them feature spots on The Today Show and Eyewitness News, after winning first place and a grant for $100K in the Microsoft Idea Wins Challenge in 2006. Since then, they've been touring internationally, performing at legendary venues, like Lincoln Center, the Apollo Theatre and Broadway's New Victory Theatre as well as hundreds of universities, schools (all grades) and group homes.
---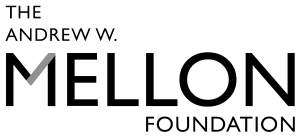 Artist Links