BIRD@100: A Tribute to Charlie Parker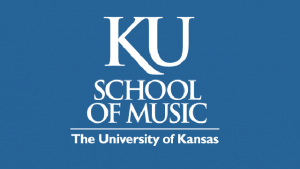 Performances by:
Bobby Watson, saxophone
Mike Rodriguez, trumpet
Helen Sung, piano
KU Jazz Ensemble I and the Festival All-Star Big Band
For 43 years, the KU Jazz Festival has been one of the focal points for jazz performance and education in the central United States. The festival has annually provided the region with a wonderful opportunity to hear and learn from world-class jazz musicians and educators, and is open to all college, high school and junior high/middle school big bands and jazz combos.
Evening concerts feature a first-rate lineup of some of the most important and exciting musicians in the world of contemporary jazz, while daytime clinics and master classes with these and other artists allow students and community members to interact with them outside of the concert hall.
Festival schedule:
8:00 am:  FREE • High School and Middle School/Junior High Big Band and Combo Performances: clinics and master classes—Lied Center & Murphy Hall
4:30 pm:  FREE • Announcement of 2020 Outstanding High School and Middle School Ensembles and Outstanding Soloists—Lied Center
7:30 pm:  TICKETS REQUIRED • Evening Concert—Lied Center 
9:45 pm:  FREE • After Hours Jazz Session—The Oread Hotel, All Seasons Den): MATT OTTO QUARTET, featuring TJ Martley, Jeff Harshbarger and Brandon Draper.