Utilizing the Performing Arts to Enhance DEI Initiatives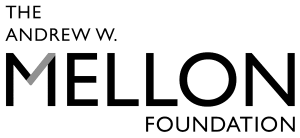 The Andrew W. Mellon Foundation has awarded a $466,000 grant over a three-year period to the University of Kansas's Lied Center to support the "Utilizing the Performing Arts to Enhance Diversity, Equity & Inclusion (DEI) Initiatives" project.​
---
The project will consist of the creation, implementation and assessment of a new curriculum at KU that will explore issues of diversity, equity and inclusion through the performing arts.
The DEI curriculum will have an interdisciplinary approach and will feature Lied Center guest performing artists who represent and uplift marginalized identities and voices through their work.
The curriculum framework will be developed through collaboration among the selected visiting artists and a DEI curriculum team which includes:
Darren Canady, KU faculty member
Betsy Esch, Center for Teaching Excellence and KU Faculty member
Emily Gullickson, curriculum writer
Anthea Scouffas, Lied Center Engagement/Education director
Jancita Warrington, Indigenous consultant
This group also works with the Center for Undergraduate Research, University Honors Program, Academic Success and Center for Teaching Excellence.
– Updated March 2022
Participating artists include:
Additional planned artists: