The most awarded a cappella group in history
Take 6 (Claude McKnight, Mark Kibble, Joel Kibble, Dave Thomas, Alvin Chea and Khristian Dentley)—heralded by Quincy Jones as the "baddest vocal cats on the planet"— is the quintessential a cappella group and the model for vocal genius. With 10 Grammy Awards, 10 Dove Awards, a Soul Train Award and more, as well as being inducted into the Gospel Music Hall of Fame, Take 6 is the most awarded a cappella group in history.
Six virtuosic voices unite in crystal clear harmony against a backdrop of syncopated rhythms, innovative arrangements and funky grooves that bubble into an intoxicating brew of gospel, jazz, R&B and pop. With praise from such luminaries as Ray Charles, Stevie Wonder, Brian Wilson, Ella Fitzgerald and Whitney Houston, the multi-platinum selling sextet has toured across the globe, collaborated across genres and is recognized as the preeminent a cappella group in the world.
Take 6 has come a long way from their days at Huntsville, Alabama's Oakwood College, where McKnight formed the group as The Gentleman's Estate Quartet in 1980. The group eventually became Take 6, and their self-titled debut CD won over jazz and pop critics, scored two 1988 Grammy Awards, landed in the top ten Billboard contemporary jazz and contemporary Christian charts—and they haven't slowed down since. What makes the music and the group last this long? Their answers are direct and simple: faith, friendship, respect and love of music.
Event Sponsor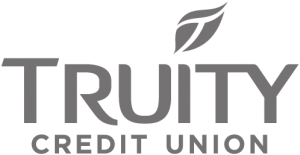 ---
Artist Links