---
Accessibility
Barrier-free entrances and accessible seating
Please contact the Ticket Office for assistance in finding the best location to meet your needs. Barrier-free entrances and accessible seating are available on all levels.
Assistive listening devices
We are pleased to provide the Lawrence Otolaryngology Hearing Loop system to patrons with hearing loss. Learn more about the Lawrence Otolaryngology hearing loop >
The system delivers high-quality sound from the stage directly into hearing aids and cochlear implants with telecoil (t-coil), or headsets with loop receivers. The loop can be accessed by turning on the t-coil in your hearing aid. If you're unsure that your assistive listening device is compatible, speak to your audiologist. Individuals without compatible devices can access the loop with headsets from the Audience Services Desk. The perimeter of the hearing loop includes all seats except for the orchestra pit and box seats on the sides of the auditorium. Contact the Ticket Office for more information.
Due to a variety of factors, noise levels may change during performances. For the comfort of our patrons, we provide ear plugs located at the Audience Services Desk in the main lobby.
Large-print and Braille programs
With a two-week notice the following are available for Lied Center performances: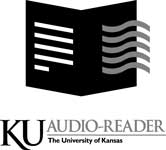 Large-print programs
Braille programs
Audio-description services—Audio-Reader website >
Sign-interpretation services
All-gender restrooms
An all-gender restroom is located inside the administrative office, downstairs from the ticket office, across from Door 2.