World-renowned children's choir
The Vienna Boys Choir is one of the most famous choirs in the world and one of the oldest. This illustrious group of child musicians has been delighting music lovers across the globe for six centuries with their purity of tone, distinctive charm and diverse repertoire, which includes everything from medieval to contemporary to experimental music. The
Fort Worth Star Telegram
raves, "There's no more gratifying sound than that of children singing. And there's no more polished ensemble of children's voices than the Vienna Boys Choir."
Led by President and Artistic Director Professor Gerald Wirth, the Vienna Boys Choir is divided into four choirs and between them the choirs give around 300 concerts each year, attended by almost half a million spectators around the world. Since 1924, 2,750 choristers have sung over 1,000 tours in 100 different countries.
On Sundays, one of the choirs performs with the Vienna Philharmonic Orchestra and the State Opera Chorus in Vienna's Imperial Chapel, as it has done for the past 524 years. They also appear at the Vienna Philharmonic's New Year's Concert and at the Salzburg Festival. The choir performs with major orchestras, conducted by the likes of Joana Mallwitz, Zubin Mehta, Riccardo Muti, Christian Thielemann and Simone Young.
Boys have been singing at Vienna's Imperial Chapel at least since 1296. In 1498, Emperor Maximilian I moved his court to Vienna to establish the Chapel Imperial there and the Vienna Boys Choir. In 1924, the Choir was reestablished as a private, non-profit organization.
In 2004, the Vienna Girls Choir was founded to provide girls the same musical education experiences. In 2009, the Choir teamed up with the Vienna Konzerthaus and Caritas Vienna to found "Superar" to provide children around the city with access to music. Its singing tradition is listed by UNESCO as an intangible cultural heritage in Austria.
Event Sponsor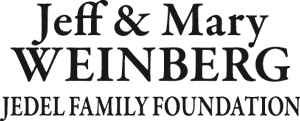 ---
Artist Links