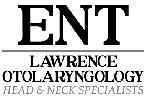 In honor of the 25th Anniversary, the Lied Center is proud to partner with Lawrence Otolaryngology to provide a hearing loop system to help make performances at the Lied Center more accessible and enjoyable for people with hearing loss. With the new hearing loop technology, the sound from the stage will be delivered directly into telecoil-enabled hearing aids, cochlear implants or headsets with loop receivers.
The hearing loop can be accessed in two ways:
Those with telecoil, or t-coil, hearing aids can turn on the t-coil, enabling it to receive clear sound from the loop without extraneous noises.
Individuals without compatible devices can check out a headset at the Audience Services Desk.
Want to make sure your hearing device is loop-ready before the show? Ask your audiologist to:
Confirm if your device is t-coil enabled.
Demonstrate how to turn on the t-coil.

Watch as you practice turning on the t-coil.
Living with hearing loss can be extremely difficult. But, it can be easier with proper treatment—Lawrence Otolarygology can assist with your audiology needs. Call one of their three offices to make an appointment:
Lawrence: 785-841-1107
Ottawa: 785-242-3300